Crawl
R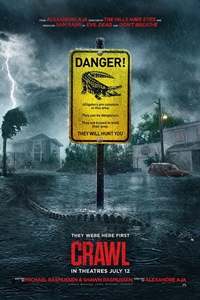 play trailer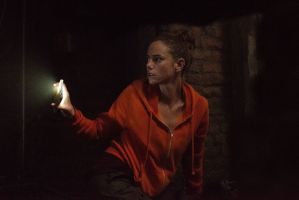 ▶


Play Trailer
When a massive hurricane hits her Florida hometown, Haley (Kaya Scodelario) ignores evacuation orders to search for her missing father (Barry Pepper). Finding him gravely injured in the crawl space of their family home, the two become trapped by quickly encroaching floodwaters. As time runs out to escape the strengthening storm, Haley and her father discover that the rising water level is the least of their fears.
DetailsHorror
1 hr. 27 min.
Opened July 12th, 2019
Rated R for bloody creature violence, and brief languageCastKaya Scodelario, Barry Pepper, Ross Anderson, Anson Boon, George SomnerDirectorAlexandre AjaWriterAlexandre Aja
Michael Rasmussen
Today's Showtimes
No showtimes available
on this date.